Date: January 5, 2023
Categories:

Web Design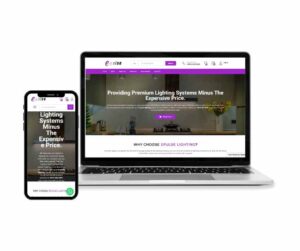 An epulselighting website project would likely involve creating a website that showcases and promotes a company or organization that provides epulselighting products and services. This could include information about the various types of epulselights and lighting systems that are available, as well as details about their features and benefits. The website could also include information about the company's history, team members, and case studies or testimonials from satisfied customers.
In addition to providing information about epulselighting products and services, the website might also include resources and tools for customers, such as lighting design guides, product specifications, and installation instructions. It could also have a section for customers to request quotes, place orders, or schedule consultations with lighting experts.
The overall goal of an epulselighting website project would be to create a user-friendly and informative resource that helps customers learn about epulselighting and find the products and services they need.